Your Business Is Your Passion
Ours Is Helping You Grow It.
Accept payments online, in-store and on-the-go
Reliable and secure debit and credit card transactions
Understand payment costs with Cost Plus Pricing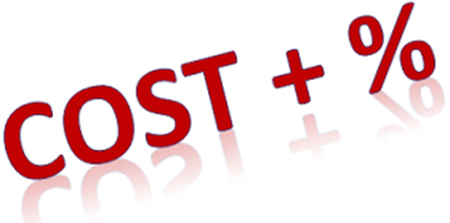 Get The Best Rates With Cost Plus Pricing
With years of experience in the credit card payment processing market, Fortune Payments understands the impact that interchange rates have on your business's bottom line. Depending on the size and frequency of your transactions, the cost of interchange rates can mean the difference between an average monthly profit and a sizeable increase in profit.
That's why we offer the lowest interchange rates on the market.
No special applications. No red tape. Just the guaranteed lowest interchange rates you'll find anywhere!By offering our merchants Cost Plus Pricing we provide the most cost-effective method of merchant account pricing available.
What Is Cost-Plus Pricing?
Maximize your savings with pricing that offers the ultimate in transparency and fairness. Cost Plus Pricing is a billing method offered by Canada First which passes on the actual interchange cost directly to you when you process a transaction. At the end of the month, we charge you a set rate for our services on your total processed volume.
Cost-plus pricing (also often called interchange-plus pricing) is quite simple. The pricing model consists of two elements: the "cost" or "interchange" and the "plus." The cost or interchange is the percentage of the transaction that is paid to both the issuing bank and the credit card association. Because your processor has to pay this fee, they pass it on to you. The plus component is the amount over and above the interchange costs that you'll also have to pay to your processor. It's their markup for processing your transaction, and it's designed to cover their costs of doing business – and also to generate a profit.
For example, if a transaction had an interchange and card-brand fee total cost of 1.52%, you would be billed 1.52% for the transaction and 0.20% (for example) for First Data's service. Your total cost on that transaction would equal 1.72%
Industry Leading Payment Solutions
At Fortune Payments we offer a wide range of industry-leading payment solutions designed to help set your business up for success. And it's all backed by our 24/7 customer support.
Not sure where to start? We can help. Give us a call at 866-123-4567. We'll help you find the best solution for your business and a free pricing quote.
Scalable Solutions For Every Business
Our range of industry-leading payment products and services can help support your business as it grows, through every stage.
Stress-Free Setup
We'll get you up and running quickly and easily, helping you integrate our products and services to make doing business that much easier.
By your side 24/7
Our support team is available by phone and email to help resolve any questions you may have.
Fortune Payments Makes It Easy To Accept:

Let's Work Together
Get in touch and ask us for a quote or ask a question about what solutiuon is best for your business. We're here to help.