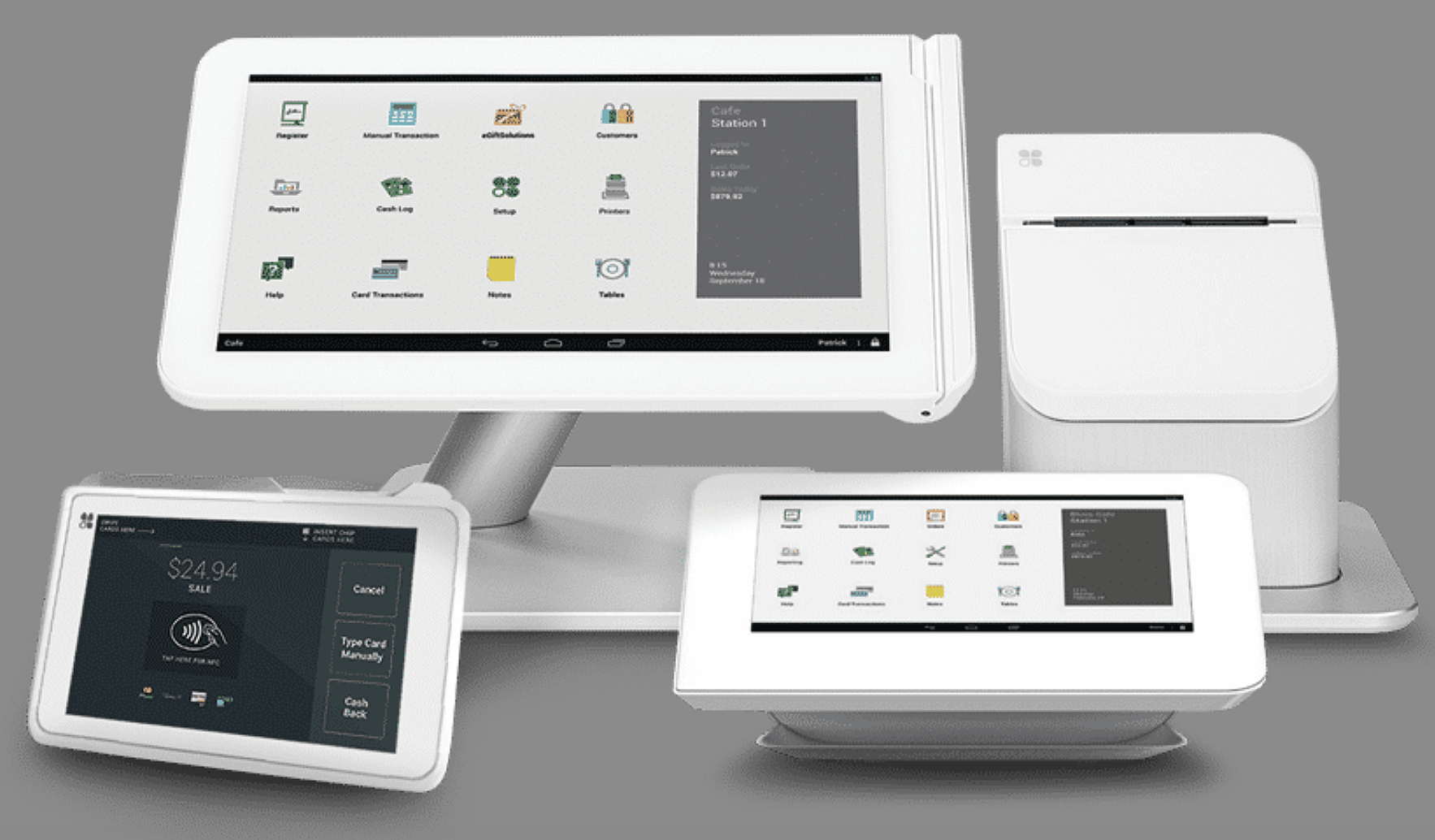 CLOVER - Smart, customized point of sale systems that make running your business easier
The Clover POS System Family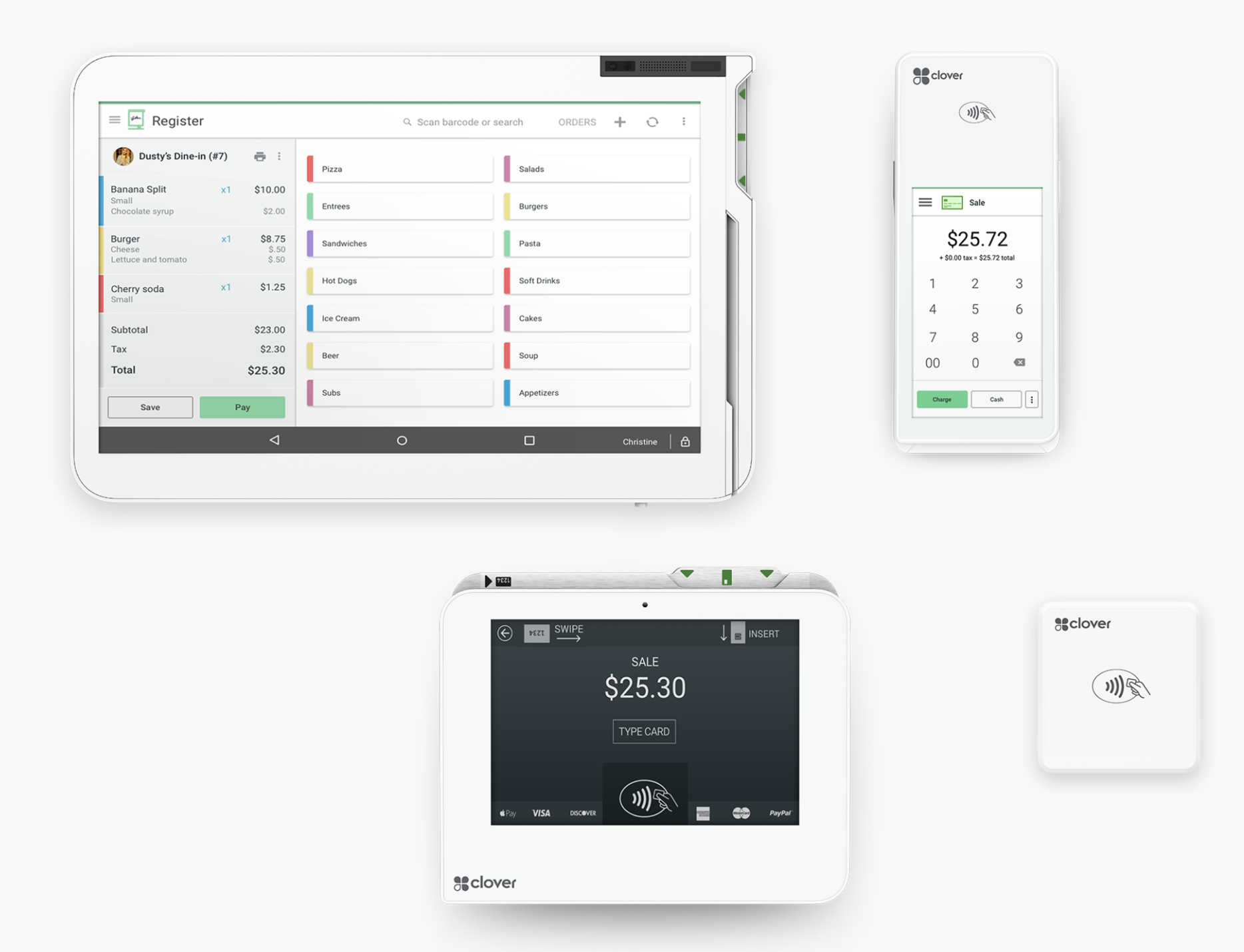 Customize Your Perfect POS System
Station, Mini, Flex, and Go. Expertly designed to sync and work together. Build your POS system the way your business operates: mobile and stationary devices customized to your needs, whether you're a restaurant, retail, or service business.
Choose Your Business Type
Your Clover POS does more than just credit card processing. It connects to services like Yelp, MailChimp, and QuickBooks, and dozens of apps designed to make your business, more efficient, profitable and easier to run.
Powerful POS Applications Included In Every Clover System
Get Your Customized Clover Point Of Sale System
It's never been easier. Set up your Clover POS system with the right mix of devices and apps for your business. Add more devices or apps any time. Talk to us about your ideal device and plan options.
1.888.361.6664

Let's Work Together
Get in touch and ask us for a quote or ask a question about what solutiuon is best for your business. We're here to help.