Clover For Full Service Restaurants
Run A Smart Restaurant Business With A Smart Restaurant POS System
Get the restaurant POS smart enough to help you run the full house, front to back.
The one that takes orders and payments as fast as your customers expect.
The one that connects the front of house, to the back.
With Clover Dining built in, it's powerful enough to do it all from one system. So you can focus on your customers and their dining experience.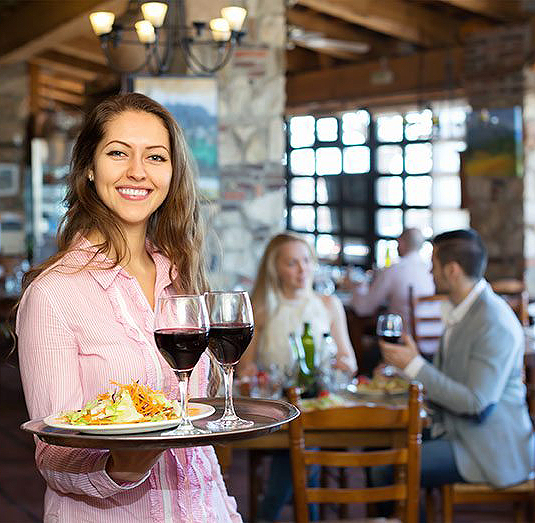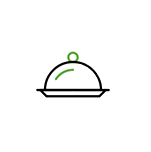 Make Dining Unforgettable
Guest seating, tableside service, and dynamic floor plans: Clover Dining does the heavy lifting and makes your work feel effortless.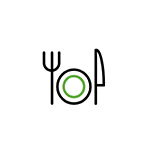 Precision Ordering
Clover Dining makes taking and updating orders fast, simple, and accurate.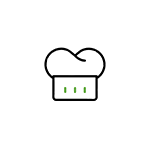 Designed For Restaurants
We built Clover Dining with the input of restaurants like yours. That makes our POS custom-built for your restaurant. Your menu. Your staff. Your floorplan.
Our Two Most Popular Restaurant POS Systems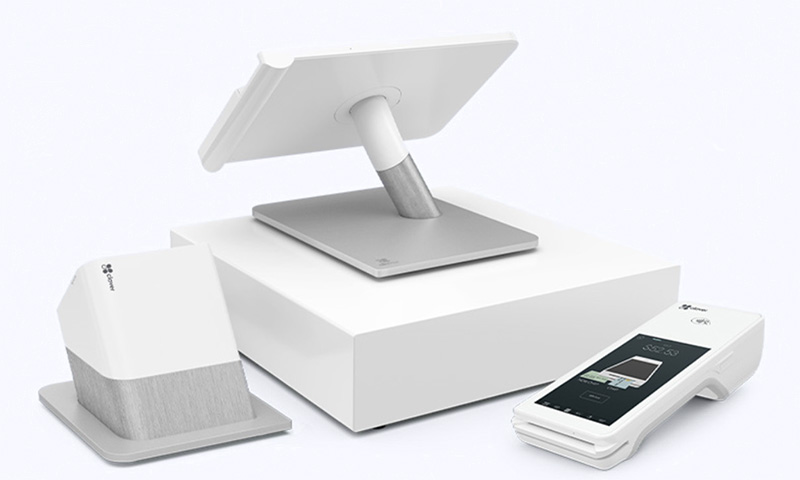 Perfect for a large, busy restaurant. Do it all with the Clover Dining powerhouse duo: Station and Flex. Customize your floorplan on Station, take tableside orders and payments with Flex—and just about everything else with either device.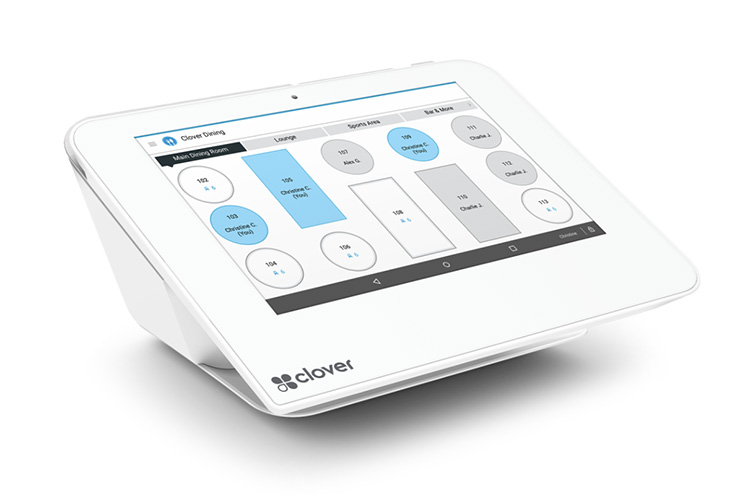 Ideal for mid-sized restaurants with a limited number of tables. Mini comes fully featured, in a more compact form: from seating to order management to payments.
With Clover – Fill Every Seat
Floor Plans That Fit Like A Glove
Create a custom floor plan that reflects your unique layout, from bar to patio.
Table Orders Made Effortless
Stay on top of open tables, seat guests faster, and move guests and their orders from bar to table or vice versa.
Keep It All Running Smoothly
Assign waitstaff and transfer orders between servers with precision and efficiency.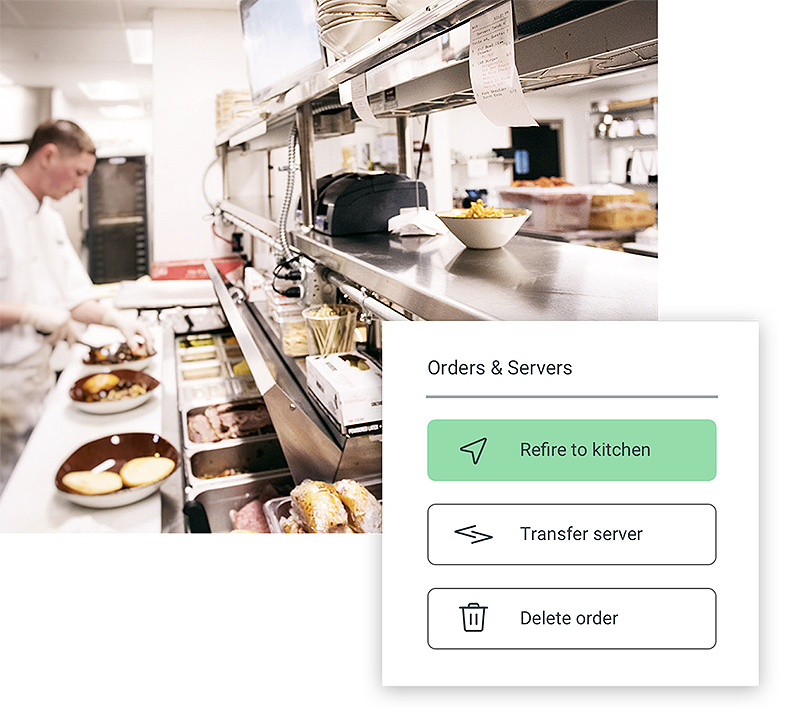 Connect Front and Back of House
Make Orders More Precise
Customize orders with descriptive modifiers like "extra cheese" or "sauce on the side." Plus, link the right orders to the right guests.
Fire Orders On The Spot
Fire orders to your kitchen the moment they're placed—and change them even after they're fired.
Keep Your Lines Of Communication Humming
Include special customer requests in order notes.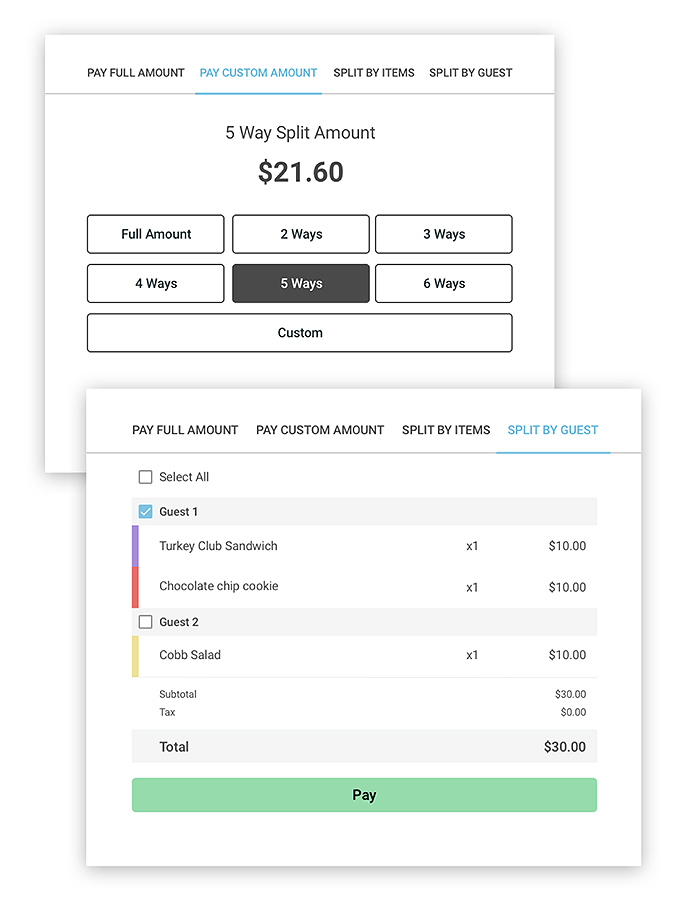 Streamline Payments
Split The Bill
Split it the way your guests desire: by guest, item, or custom amount. No limitations, no conditions, no hassle.
All The Ways They Want To Pay
Credit or debit. Contactless or mobile. Gift card or check. Digital Wallet including Apple Pay and Google Pay.
Take Payments Worry Free
WiFi down? No worries. Flex and Mini have LTE built in, so your business is always on..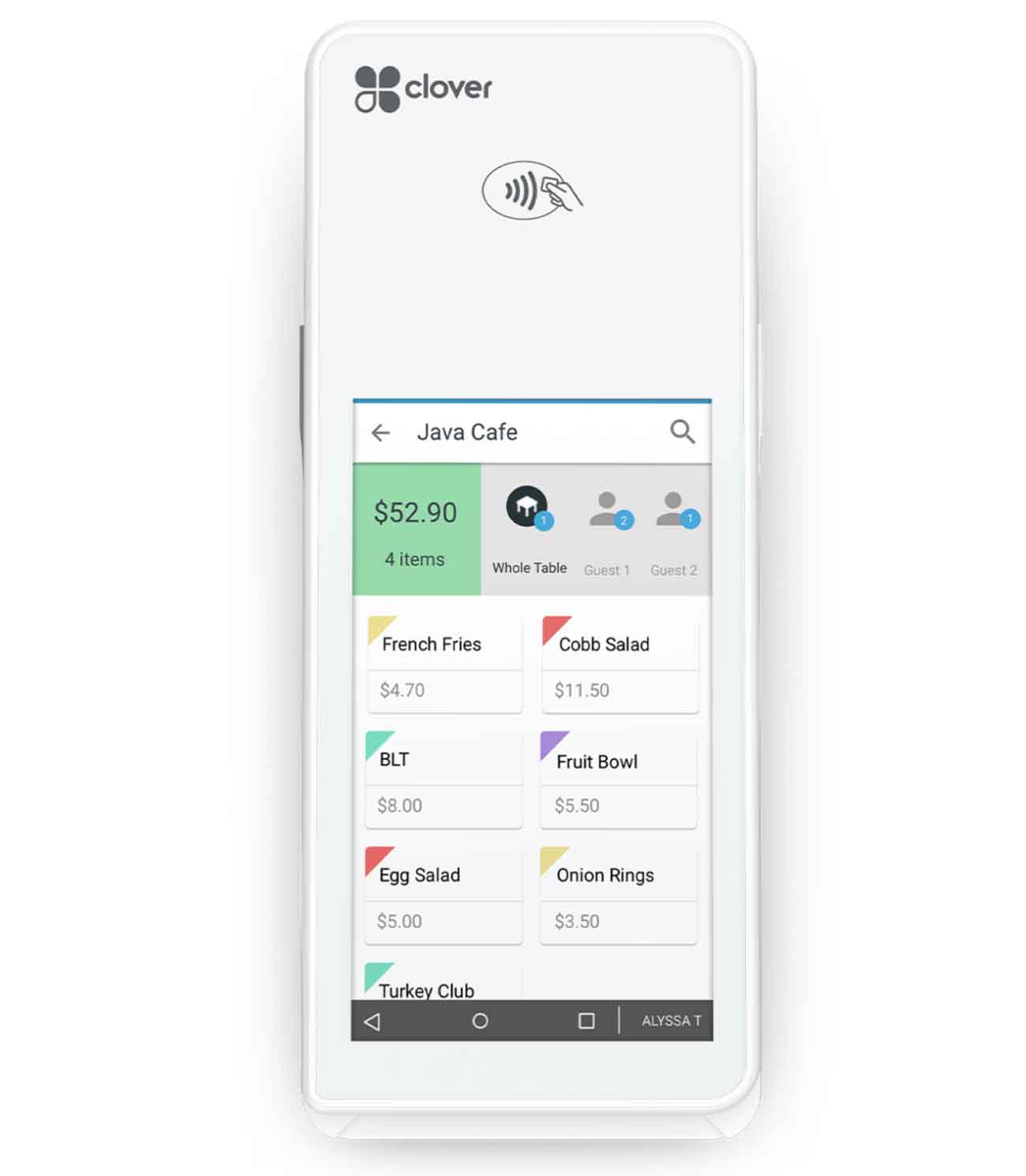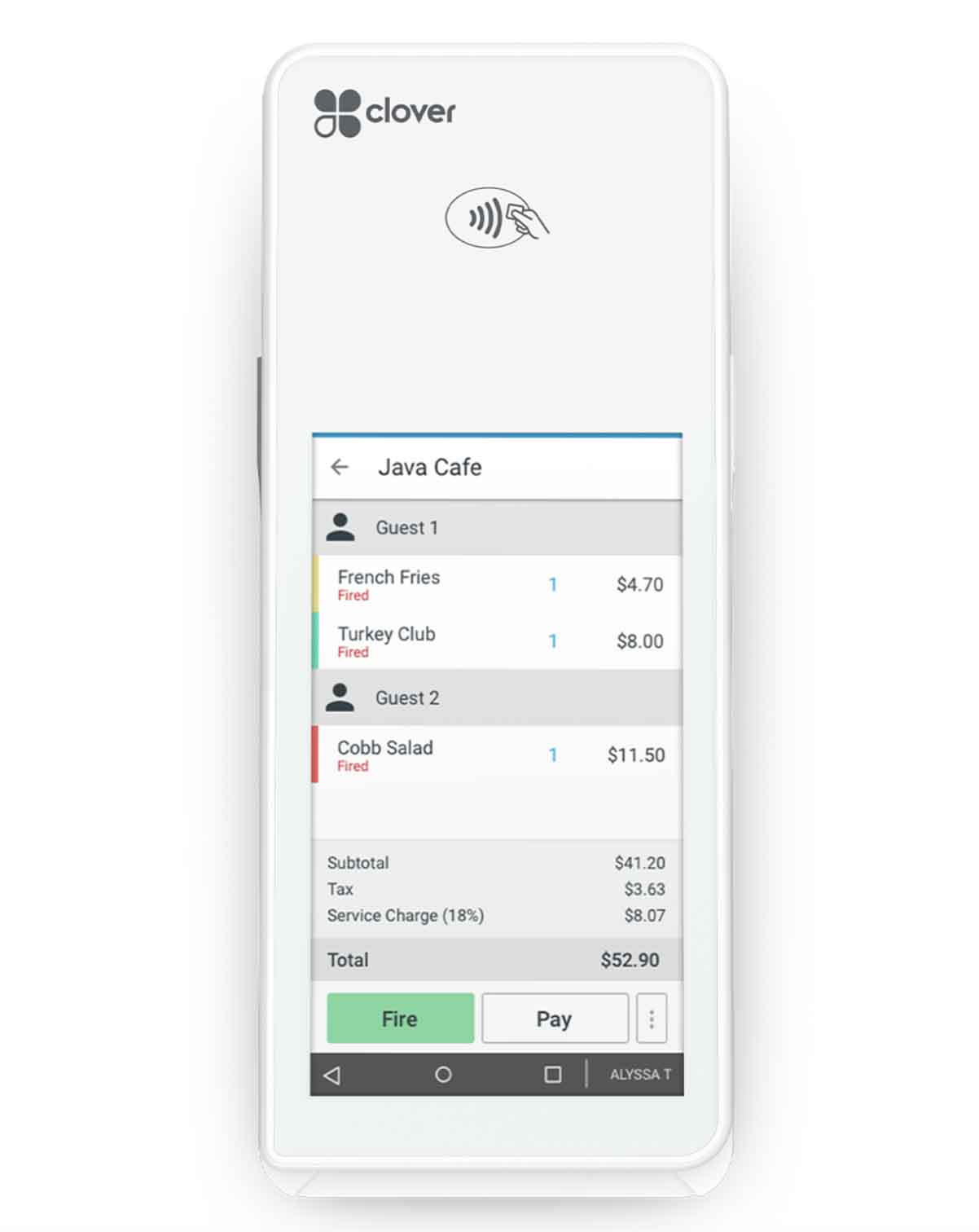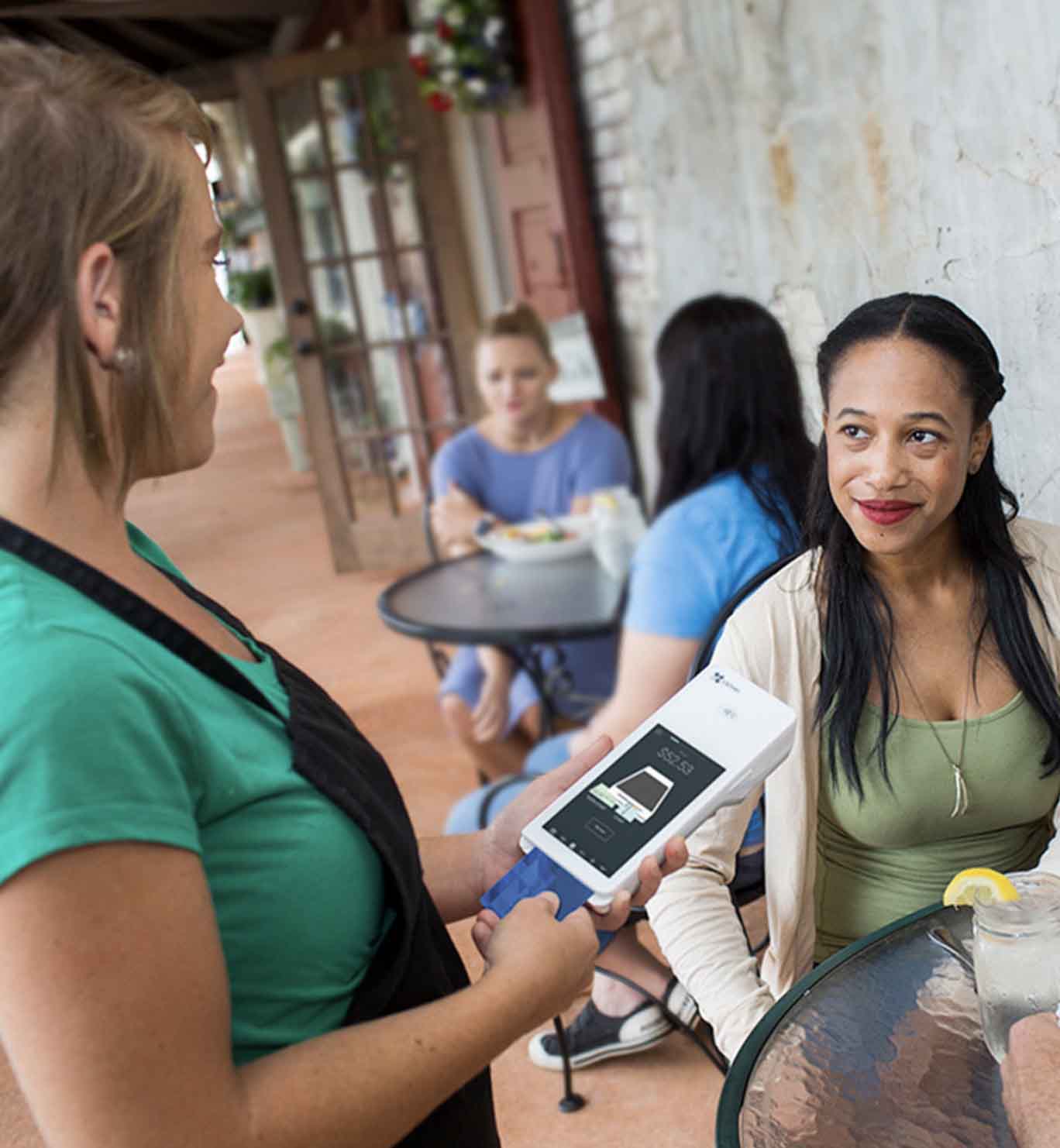 Take Care Of Business Tableside
Faster, smarter ordering
Take orders at the table, in full detail, at the touch of a fingertip. Fire to the kitchen straight away so your guests get their food faster.
Get Station + Flex
Fire orders on the spot
Need to add a few more starters? Dressing on the side instead? No problem. With handheld Flex you can keep orders in sync with the kitchen no matter where you are on the floor.
Get Station + Flex
For guests in a hurry
Process the entire payment right at the table, so your guests don't have to wait, and you can seat the next party faster.
Get Station + Flex
Run Your Restaurant From Anywhere
Manage Your Staff
Set employee permissions and logins. View individual tips and sales. Customize your system with add-on tools to schedule shifts, run payroll, and distribute tips among servers.
24/7 Access To Your DataUse your Clover dashboard, iOS app, or Android app to track sales and other stats in real time. Run end-of-day reports for an instant snapshot of your numbers.
Keep Customers Coming Back
Accessories Tailor-Made For Restaurants
Build the right POS system for your restaurant, no matter your size or floor plan. Add Clover-approved accessories like a kitchen printer, a kitchen display, or a lockable cash drawer.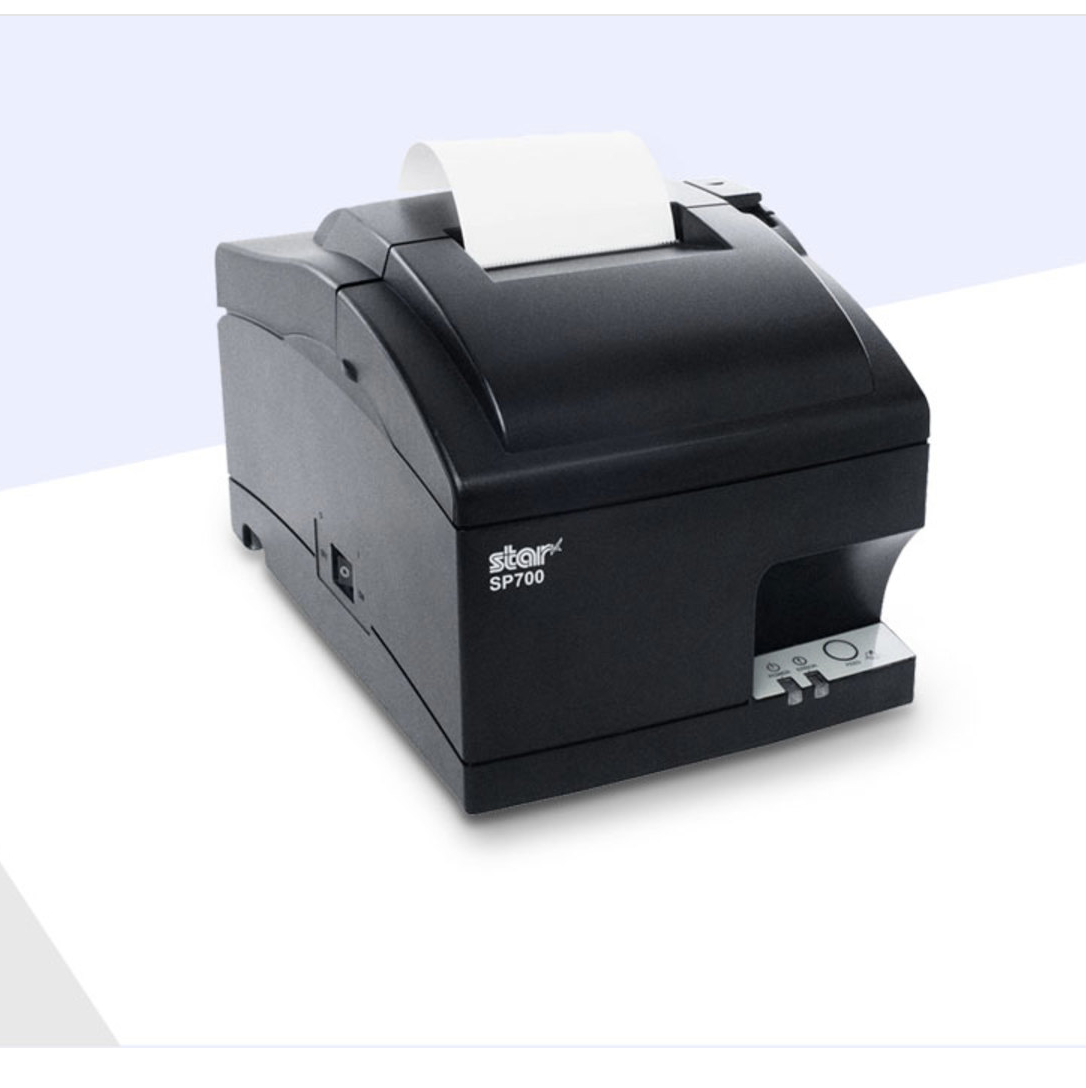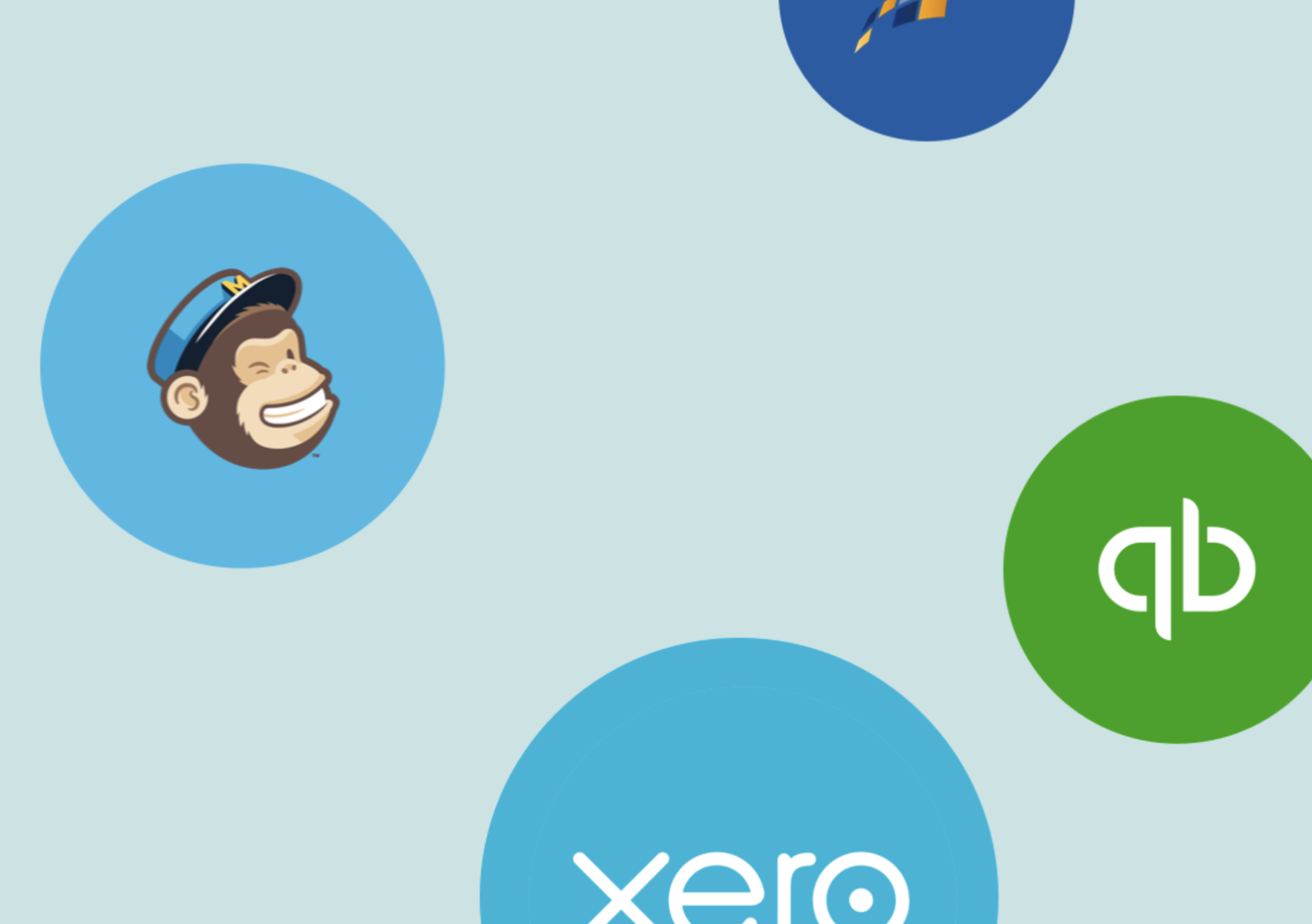 Seamless Integration With Popular Tools
Connect your restaurant to services like MailChimp, Constant Contact, and more. Even sync your sales automatically to QuickBooks or Xero.
Get Your Customized Clover Point Of Sale System
It's never been easier. Set up your Clover POS system with the right mix of devices and apps for your quick service restaurant. Add more devices or apps any time. Talk to us about your ideal device and plan options.
1.888.363.6654

Let's Work Together
Get in touch and ask us for a quote or ask a question about what solutiuon is best for your business. We're here to help.