Welcome Your Customers With Open Arms
Customers are the lifeblood of your business. These are the relationships that help you grow and expand. The relationships you open your doors to every day. The relationships you keep in mind when you plan for next year. Our POS systems help you grow and nurture those relationships—for the long term.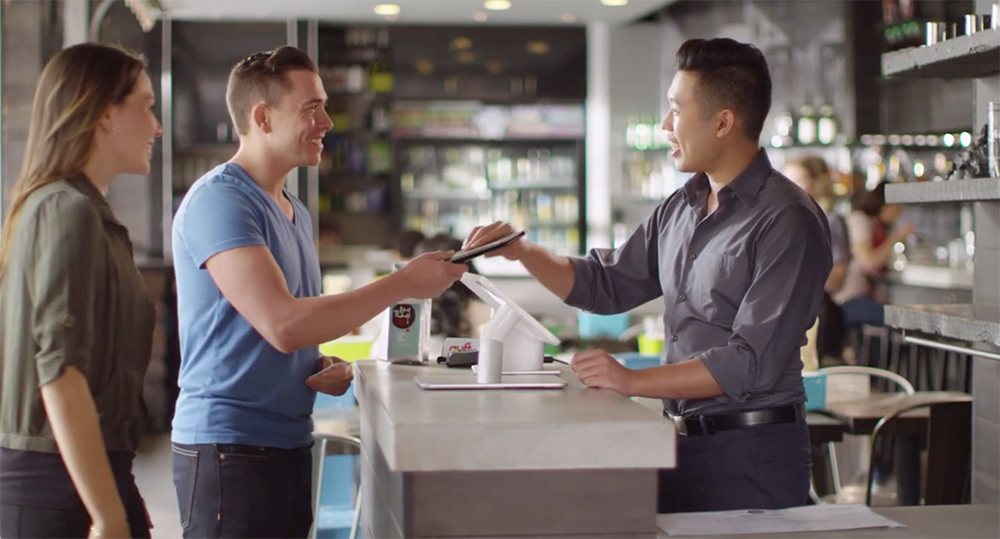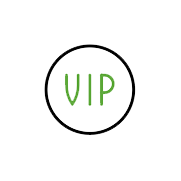 Get To Know Them
Turn first-timers into long-timers. Dip into your sales data to see what your customers like and when they like to buy.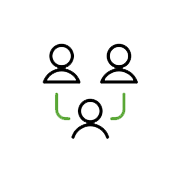 Bring Them Back
You have a lot to offer, but your customers need to know about it. Take advantage of our cross-promotional tools. Get out there!
Reward Them
Give customers three ways to earn special rewards and discounts—and three ways to enjoy them.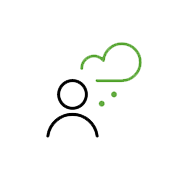 Hear Their Feedback
Don't wait to hear customer comments somewhere on social media. Engage with your customers one-on-one, through your Clover system.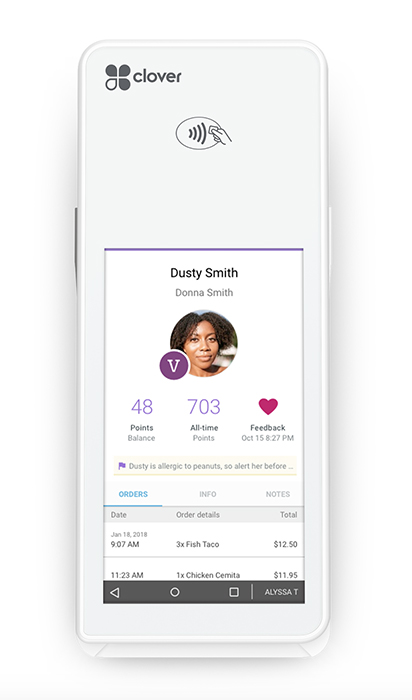 Get To Know Your Customers
Do You Know Who Your Customers Are?
Create customer profiles automatically from credit card sales. Link future transactions to build a more complete picture.
Keep Your List Up To Date
Let our tools keep your customers' contact and marketing preferences current.
Meet Your Biggest Fans
Get to know your best customers with profile photos and the Rewards tier.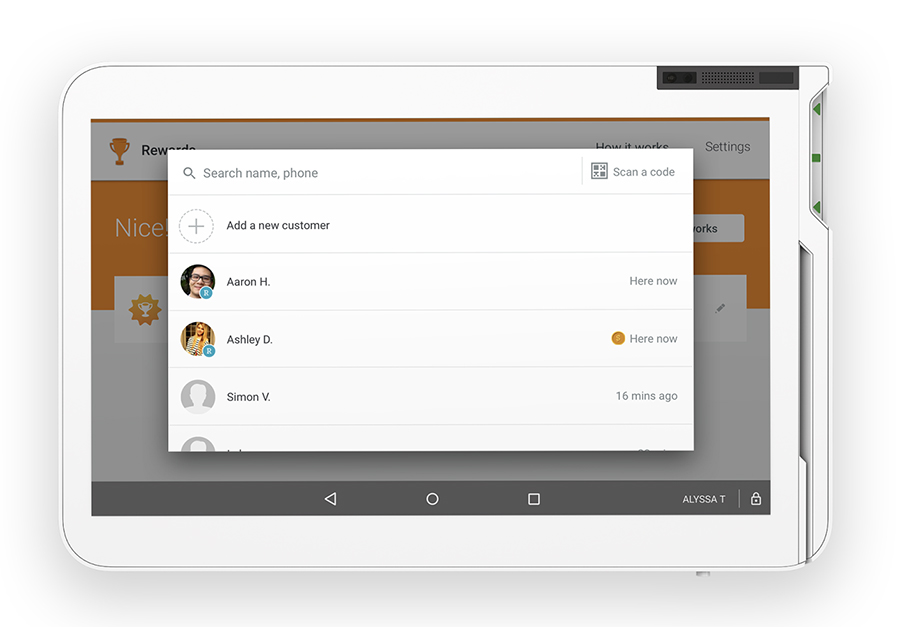 Your Customers Deserve The Best
Flex Your Reward Muscles
Create powerful, customized, data-driven reward programs right in your Clover system. No strings attached (or cables to plug in).
Spread The Word
Broadcast your rewards program to your customers and social followers—with a single tap.
Make Rewards SImple And Fun
With the Clover app for iPhone and Android, customers can check into your store hands-free. And check out, too.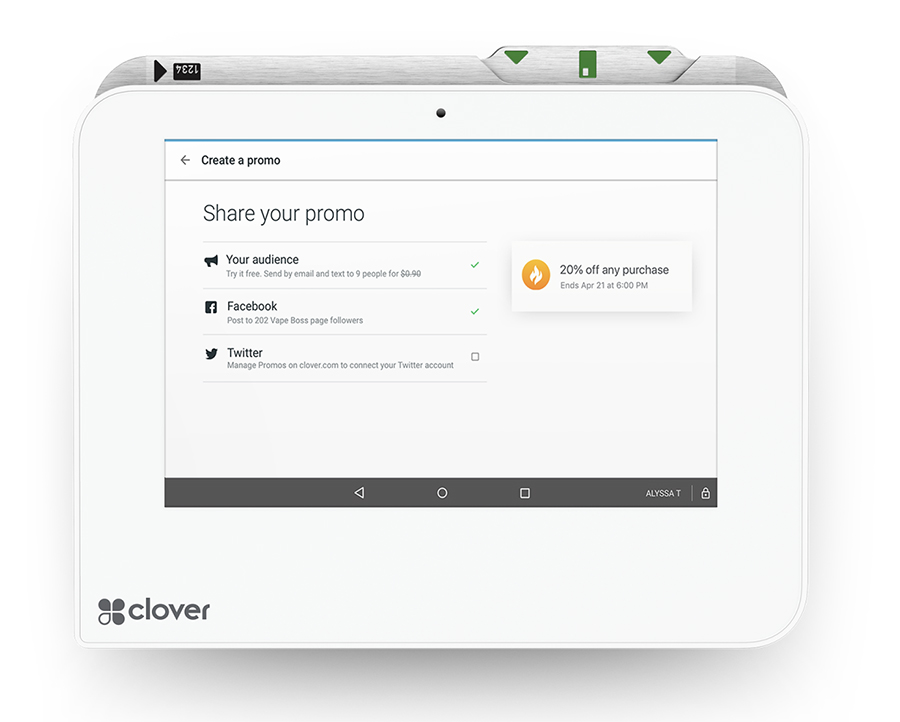 Invite Them To The House
Turn Customers Into Loyal Fans
Build ongoing interest—and sales—with ongoing promotions, from text and email to social media and your own payment receipts
Speak Their Language
Build segmented lists for strategic promotional campaigns based on individual tastes and buying trends.
Tell Them They're Missed
Find customers you haven't seen for a while and reach out. Send them a special "we want you back" promotion.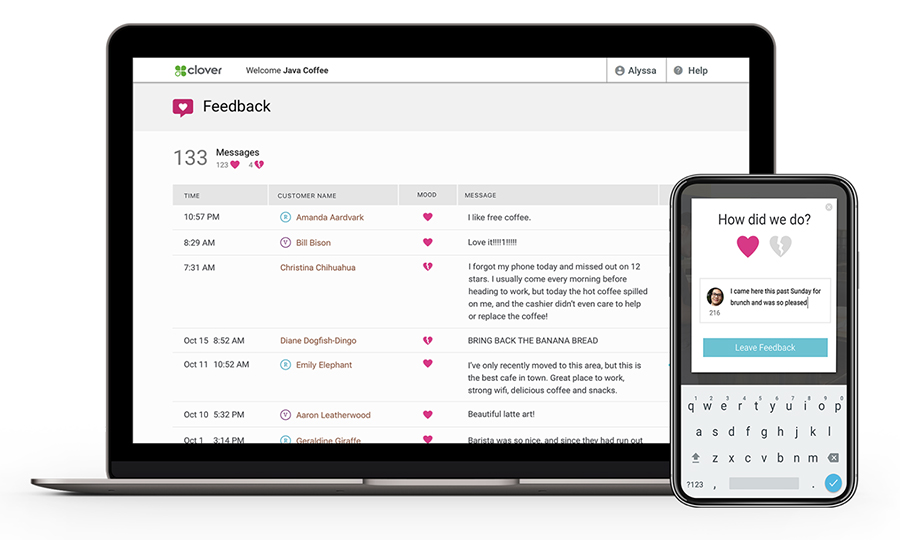 Ask And They'll Tell You
Get Proactive Feedback
Ask customers about their experience, right from their digital receipts.
Engage One On One
Have an open, sincere dialogue with your customers—outside the prying eyes of the Internet.
Show Them Respect
Follow through on customer feedback and reap the rewards of trust and loyalty
Get Your Customized Clover Point Of Sale System
It's never been easier. Set up your Clover POS system with the right mix of devices and apps for your business. Add more devices or apps any time. Talk to us about your ideal device and plan options.
1.888.363.6654

Let's Work Together
Get in touch and ask us for a quote or ask a question about what solutiuon is best for your business. We're here to help.