Actionable Business Insights With Robust Reporting
Use Clover's powerful analytics tools to gain real-time insights into the trends and data that are driving your business, and track key metrics like revenue and sales.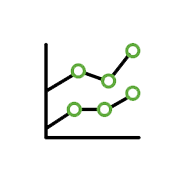 Track Revenue
Stay on top of your income stream with clear, at-a-glance sales reports.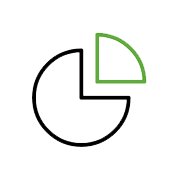 Break It Down
Filter your POS reports to see your busiest times and your best-selling items, as well as everything from monthly sales trends to the granular details.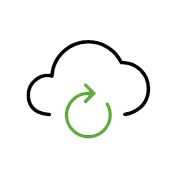 Get Access Anywhere
Track your business anywhere, at any time—directly from your dashboard or the Mobile Dashboard app.
Sales Reports Just Got Better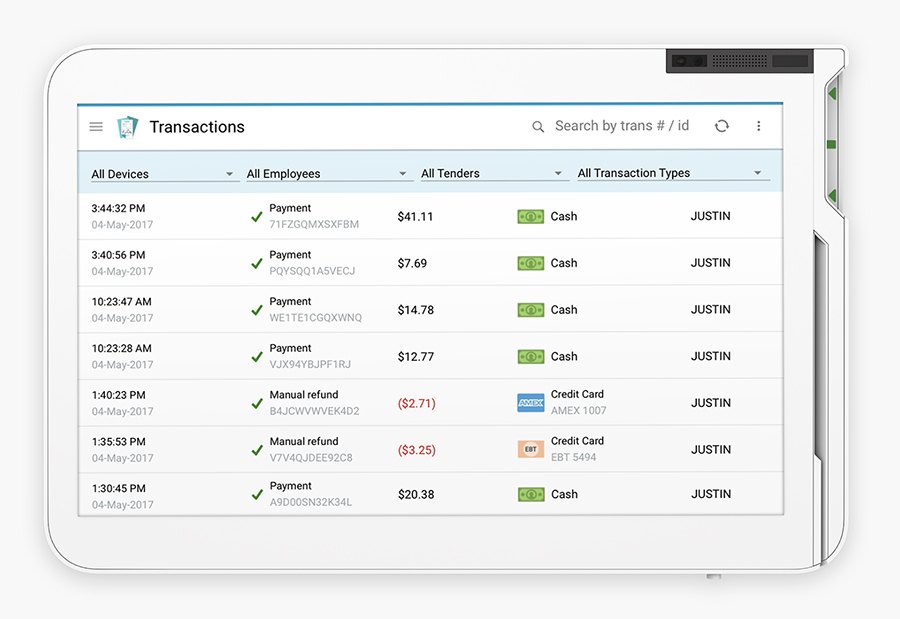 Track Sales In Real Time
Your Revenue, In 360
Total overall and hourly revenue. Top-selling items. Refund & discount volume. Open orders and more.
Track Sales Across Locations
Get aggregated sales across all your locations.
Anywhere Anytime Access
See sales as they come in, wherever you are. Just pull up your dashboard on your mobile phone or laptop.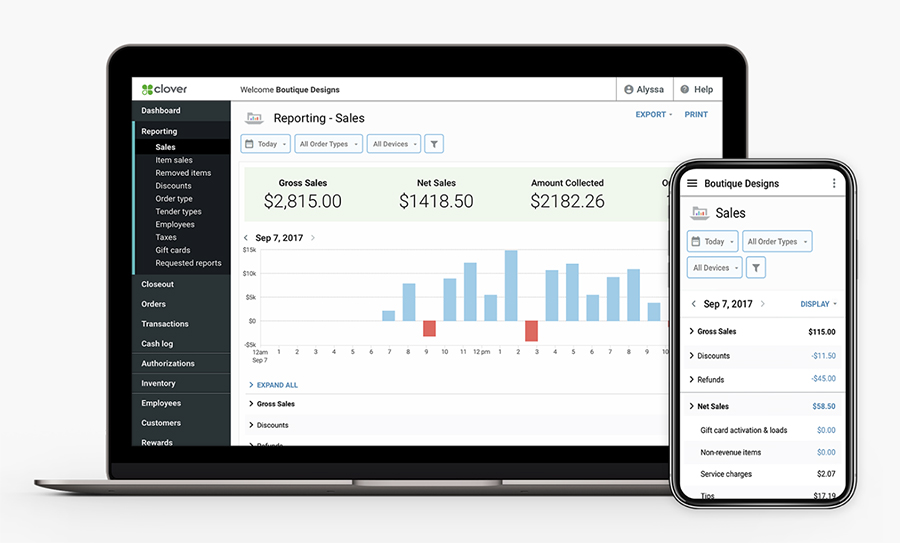 Access Your Sales From Anywhere
See your sales as they come in, wherever you are. Just pull up your dashboard n your mobile phone or tablet.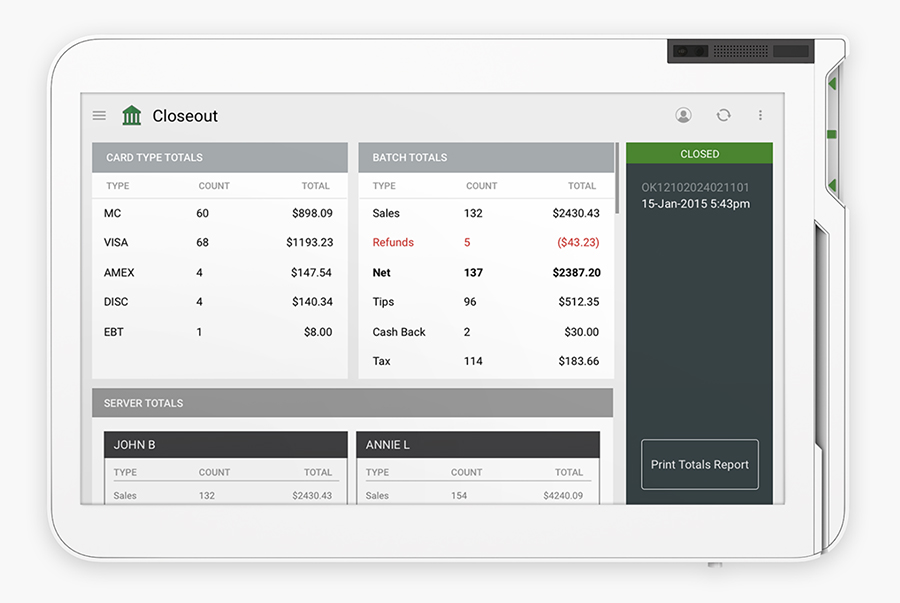 View End-Of-Day Reports
See Gross Sales & Refunds
Get a snapshot of your day as soon as you close out.
View Tips & Server Totals
Track total sales per employee. Distribute tips to your staff.
Credit Card Transactions
See the volume of your credit card transactions, per card type.
Extra Features To Help You Do Even More
Get Your Customized Clover Point Of Sale System
It's never been easier. Set up your Clover POS system with the right mix of devices and apps for your business. Add more devices or apps any time. Talk to us about your ideal device and plan options.
1.888.363.6654

Let's Work Together
Get in touch and ask us for a quote or ask a question about what solutiuon is best for your business. We're here to help.