S300 Integrated Retail Pinpad
For merchants who wish to offer high levels of transactional security combined with contactless, e-Signature, magnetic stripe and Chip & PIN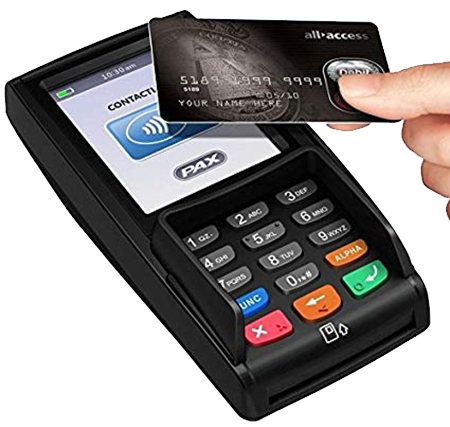 PAX's S300 is the latest integrated retail payment solution for multilane merchants who wish to offer high levels of transactional security combined with contactless, e-Signature, magnetic stripe and Chip & PIN.
With state of the art levels of security design, including PCI PTS 3.x and SRED, the S300 protects and encrypts all transaction information. Featuring a large color touch screen and loudspeaker, the S300 comes with a 32- bit ARM11 processor and massive amounts of memory for exceptional multimedia performance.
Providing various ports for extensive functionality, the S300 offers everything merchants could want in a sleek, stylish payment device. PAX's S300 is the world's most innovative PINpad powered by the secure and flexible platform.
Processor
32-bit ARM11
Memory
192MB (128MB Flash, 64MB DDR)
Display
3.5 inch 240 x 320 pixel color TFT LCD
Touch screen
Magnetic Card Reader
Track 1 / 2 / 3, bi-directional
Smart Card Reader
EMV L1 & L2 certified
Card Slots
3 SAMs
Contactless Card Reader
MasterCard PayPass & Visa payWave
American Express ExpressPay
Discover DPAS
ISO / IEC 14443 Type A/B,
Mifare®, Felica, NFC
Keypad
10 numeric keys, 5 function keys
Back-lighting
Audio
Speaker, 90dB
Communication Cable
Rs232
Ethernet
USB (optional)
Security
DUKPT, Master/Session, DES, 3DES
ANSI / ISO9564 format 0, 1, 3
PIN ciphered key algorithm
ANSI X9.9 / X9.19 MAC algorithm
Environmental
0°C to 50°C (32°F to 122°F) operating temperature
10% to 93% relative humidity, non-condensing
-20°C to 70°C (-4°F to 158°F) storage temperature
Voltage (optional)
External power supply
5VDC, 1.0A
Physical
Length: 167mm
Width: 81mm
Height: 50mm
Weight
290g
Accessories(optional)
Multi-function cable
Let's Work Together
Get in touch and ask us for a quote or ask a question about what solutiuon is best for your business. We're here to help.