CBD Merchant Accounts
Do You Need CBD Payment Processing?
We want to help you grow your business
As low as 3.99% + 5 cents
$9.95 monthly
No Setup Fee
Daily Funding
No Minimum Or Maximum Processing Limits
No Holdbacks
Turned Away for CBD Payment Processing?
While setting up your CBD products business you'll want to also setup your CBD payment processing and merchant account in order to process debit and credit card payments from your customers. Unfortunately, for most CBD merchants, very few credit card processors will approve your business because of the association of CBD products with cannabis. This occurs because CBD products are labeled 'high risk' by merchant account providers and banks are reluctant to do business with these types of businesses.
Although popular with small businesses, Aggregators such as PayPal, Stripe, and Square don't support any business associated with CBD products and don't provide CBD payment processing.  Even if you begin the process of setting up your CBD merchant account with one of these service providers, you run the impending risk of having your account closed when they realize your business includes CBD products.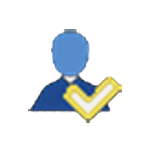 96.3% CBD Approval Rate
We're experienced in CBD payment processing and in placing CBD merchant accounts, and, because we are a broker we have many CBD payment processing options at our disposal. Our CBD merchant accounts will ensure that your application will only be submitted to banks that work with businesses like yours.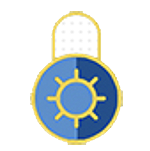 Secure Processing
CBD merchants are at a high risk for consumer fraud. Customers may use stolen cards or initiate fraudulent chargebacks to avoid being associated with the purchase of cannabis and hemp products. Fortune Payments offers our CBD merchants state of the art fraud prevention and protection.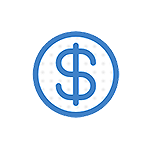 Competitive Rates
Fortune Payments offers competitive rates for CBD payment processing services, including highly affordable equipment, either bought, rented or leased, terminals that accept swiped credit cards and keyed-in transactions. We'll work with you and compete with other processors to give you our most affordable rates. We even offer FREE rate comparisons to show just how much you save.
Call a Fortune Payments account executive at 1-888-361-6664 to learn more about our low rates.
Benefits of Opening a CBD Merchant Account
Processing ability for retail, MOTO, and card not present sales
Ability to integrate with many popular platforms (Shopify, WooCommerce, Magento, WordPress etc.)
Your Fortune Payments Representative understands the industry and knows exactly how to set up your account in the way that suits your business best.
Our dedicated staff is familiar with the CBD payment processing industry and is always updated on changing legislation and how it affects your business. When it comes to getting your account approved, knowledge is power.
If you're ready to put your CBD or hemp business on the map and begin CND payment processing for your customers, reach out to us today. You can contact our knowledgeable team directly or by filling out an inquiry application.
How To Apply For CBD Processing
Applying for your CBD merchant account is a simple process, and we can have you up and running with our full range of services within 48 hours of your approval.
To apply for your CBD merchant account:
Call us at 888-361-6664 or apply online using our secure contact form
Digitally sign your application
Submit your supporting documents
That's all there is to it! Once we've received your application and all supporting documents, we will review your information and provide you with an answer within 24 hours.
After you've received your approval, we will provide you with everything you need to begin processing credit card and debit card payments within 48 hours.
To increase the likelihood of approval, be sure to complete all questions on your application form. All answers provided must be truthful to the best of your knowledge. Our underwriters will verify the accuracy of all information provided.
CBD Support Document Checklist
These are the documents you need to provide in order for your application to be considered.

Merchant Application (fully completed)
Copy of business legal documents (including Business License/ Articles of
Incorporation)
Test results from a qualified independent lab certifying the CBD product contains no more than .3% THC concentration on a dry weight basis.
Copy of driver's license, or passport, or other government issued picture ID.
Copy of preprinted check with Merchant name/address (voided) or bank account reference on bank letterhead.
Marketing Material (If applicable)
Photographs of inside/outside of store and inventory on shelves.
Please note that additional documents may be required throughout the application process.
Original documents may be required upon approval. If the original documents are not available, certified copies of the original documents authenticated by a Notary Public, Attorney, Public Accountant or Consular Official to be a true copy of the original document may be required.
Final approval will not be given until the application is fully completed and the required due diligence is provided. Please feel free to contact the underwriting department with any questions.
Why CBD Products Are Considered High Risk For Credit Card Processing
CBD and hemp products are considered to be high risk for merchant accounts for three main reasons: legislation, risk of chargebacks, and reputational risk.
Due to federal laws regarding marijuana and THC products, many banks are not willing to open merchant accounts for CBD merchants, regardless of the state laws in the merchant or bank's primary location. While legislation in some states has become more favorable regarding cannabis and hemp byproducts, many processors still avoid doing business with this industry. Mainly this comes from the association of CBD with the physical cannabis plant and the fact that cannabis contains THC. Even though the merchants we support do not sell products with psychoactive properties. Unfortunately, the misconceptions continue and merchants with legitimate businesses selling regulated CBD products are penalized for it.
CBD merchants who are lucky enough to find a bank willing to approve their applications, are often charged high processing rates (over 6%), or will often find their accounts closed without warning, leaving the merchant unable to operate their business efficiently. Popular payment processors such as Stripe or Paypal restrict processing for cannabis related businesses.
The second reason CBD merchant accounts are considered to be high risk lies in the occasionally unpredictable nature of CBD products. The benefits of cannabinoid oils have, for the most part, not been verified beyond personal testimonials. As a result, these products tend to have higher chargeback rates from customers whose expectations were not met. However, these chargebacks can be mitigated by providing clear, concise descriptions of products and a clearly explained returns policy.
Lastly, CBD products such as oils, tinctures, and skincare have been flagged as high risk because of their sudden emergence into the marketplace and their relative novelty.
With the recent legalization of cannabidiol (CBD) and other cannabis products across many states, more and more merchants are choosing to provide consumers with both medical and recreational cannabis products, including CBD. Although many states have chosen to legalize these products, the federal government has chosen to maintain the illegal status of marijuana and cannabis products. Because of this, any merchant choosing to sell these products is considered high-risk and may have a difficult time obtaining approval for an account or payment gateway with many credit card processors.
Fortunately, at Fortune Payments we can connect you with processors who are willing to do business with high risk merchants. Because we specialize in getting high-risk merchants approved, we are able to provide merchant services to a wide variety of businesses .considered high risk by more conventional processors. Unlike other merchant account providers, our banking partners won't penalize your business simply because of your association with CBD or hemp products.
CBD, or Cannabidiol, is a derivative of cannabis. Extracted from hemp and marijuana plants it's sold in a variety of different forms: CBD oil, CBD tinctures, CBD drops, CBD isolates, CBD cream, CBD ointment, CBD capsules, CBD topical, CBD gummies, and more. CBD is not psychoactive and when derived from the hemp plant and sold as a medicinal product, is "legal" in all states per the 2014 Farm Bill. CBD has shown to be an effective treatment for many ailments, including:
Alzheimer's Disease
Anorexia Nervosa
Chemotherapy Side Effects
Epilepsy
Mood Disorders
Morning Sickness
Parkinson's Disease
Multiple Sclerosis
Nausea and Vomiting
Pain and inflammation
Skincare
Tinctures & Oil
Pain Relief Sprays
CBD Pet Products
Supplements & Capsules
Teas
Beauty products
Hemp Oil
We work hard to help our CBD merchants protect their bottom line by preventing unnecessary chargebacks. We'll help you to identify vulnerabilities within their system to limit instances of unjustified chargebacks.
When chargebacks appear fraudulent or unwarranted, we'll guide you on how to file a dispute. We provide support during the dispute process and provide all the necessary tools for our merchants to reclaim the money that is rightfully theirs.
CBD merchants can prevent fraudulent chargebacks on their own. Here's how:
Train employees to ask for photo identification with all credit card transactions and have them double check that the name is the same on both cards. Remember, a merchant is within their rights to refuse any transaction that they deem suspicious.
Retain all credit and debit card receipts. File them with care and keep them easily accessible in case a chargeback is initiated and proof of the transaction is required.
Use time-stamped video surveillance for the cash register area. Be sure that the video captures the customers' faces. This can be used to cross-reference with the time stamp on the credit card transaction and provided as additional evidence in disputing chargebacks.
Never process any transaction that is suspected of being fraudulent without confirming the information with both the customer and card-issuer.
Let's Work Together
Get in touch and ask us for a quote or ask a question about what solutiuon is best for your business. We're here to help.