The New Business Owner's Guide To Credit Card Processing
Choosing a credit card processing company that will help you accept credit cards can be challenging, because there are so many payment processing companies to choose from, and so many factors to consider before making a final decision. To find the best option for your business you want to look for credit card processing companies with low rates, few fees, a broad range of processing equipment and no locked in service contracts.
One of the best ways to ensure you get a good deal is to educate yourself about the different fees and rates processors charge so you know what questions to ask, and be able to evaluate whether you're getting a good deal. It's also a good idea to ask for and compare written quotes.
Before you ask for quotes for terminals and processing, you should nail down what kind of processor will be the best fit for your business, how you plan to accept payments and what type of processing equipment, if any, you'll need.
Your Credit Card Processing Questions Answered
Fortune Payments is happy to provide answers to all the credit card processing questions you, as a new business owners may have.
What Are The Types of Payment Processors?
Each payment processor is one of the following business types:
ISO/MSP:
Most credit card processing companies are independent sales organizations (ISO) and merchant service providers (MSP) that resell merchant accounts from direct processors. These include Fortune Payments. These companies can set you up with the merchant account you need and are usually the most cost effective choice for small businesses that process more than $2,500 per month and have average or high sales tickets.
Direct Processor:
Direct processors provide merchant accounts and have relationships with the banks and credit card brands. Examples are First Data, Elavon and Chase Merchant Services. Though these companies tend to be better suited to large businesses with huge volumes and multiple locations, they work with small businesses as well.
Payment Facilitator:
Also known as merchant aggregators, these companies sponsor merchants under their master merchant accounts and are often classified as mobile credit card processors. Examples include PayPal, Square and Stripe. Generally, this type of processor works best for very small businesses that process less than $2,500 per month because, even though their rates are higher, they charge fewer fees for those merchants only processing small amounts each month.
How Will You Accept Payments?
Next, identify how you do business with your customers, that is, in person, on the go, online or some combination of these as this will help you determine how you'll be accepting payments and what kind of equipment you'll need.
Card Present:
Your business will accept debit and credit cards in person, using a POS system, credit card terminal or mobile card reader.
Card Not Present:
Your business will accept debit and credit cards remotely, either online or over the phone.
Both Card Present and Card Not Present:
Your business will accept debit and credit cards multiple ways. For example if you are a retailer with both a brick-and-mortar location and an online store.
What Kind Of Processing Equipment Do You Need?
You need to decide what on the type of processing equipment you need. You want a credit card processing terminal that can accept EMV chip cards as well as the old school magnetic stripe cards. Your processing terminal should also have NFC technology that allows you to accept mobile wallets like Google Pay and Apple Pay so you won't have to upgrade your equipment again as this payment method becomes more popular.
Here Are The Four Types of Credit Card Processing Terminals:
Traditional Credit Card Terminal:
This traditional credit card processing terminal is the most common processing hardware that's used to accept credit and debit cards. It's most appropriate for businesses that need a card reader to connect to or work alongside a POS Point of Sale) system, or that don't need the credit card processing system to do anything but accept payments.
Most have built-in keypads (for PIN debit transactions) and receipt printers. Countertop models connect via dial-up or Ethernet. Wireless models connect via Bluetooth, WiFi, 3G or GPRS.
Typically, credit card processing terminals are available for purchase from merchant account providers for $150 to $600, however some may offer incentives such as cash back for new accounts.
Make sure that your processing terminal can read both EMV chip and magstripe cards and include NFC technology so you can accept mobile wallet payments.
Mobile Credit Card Terminal:
This is a portable device that lets you accept credit cards anywhere using a smartphone or tablet with a credit card payment app installed on it. Some models plug into the headphone jack of your phone or tablet, but many newer models connect via Bluetooth.
Mobile credit card readers can be used as a stand alone device or connect to a POS system.
The mobile credit card reader is best if your businesses accepts payments in many different locations, if you want to process transactions from anywhere in your business location, be it store, restaurant, office or salon, or if you only run a few transactions each day at your primary physical location.
Point-of-Sale (POS) System
This is a complete checkout station that typically includes software, a tablet or touchscreen, a card reader, a cash drawer, and a receipt printer. You can also add barcode scanners to help manage your inventory, and other peripheral equipment .
POS systems are best for businesses with a physical location, particularly those that want to connect to other business software, such as accounting or inventory management programs.
POS systems are available for purchase from merchant account providers or POS companies. Pricing varies, depending on the type of system you choose. Tablet-based systems that work with third-party hardware (such as an iPad) are usually the least expensive.
Your POS system will connect to or be used alongside a your credit card processing terminal or mobile credit card reader. Some POS systems have built-in card readers.
Payment Gateway
The Payment Gateway is an e-commerce solution that you'll use with shopping cart software or an e-commerce platform to accept payments through your website or online store and is most appropriate if your business sells goods or services online.
Most credit card processors charge a monthly fee for the payment gateway service. Some processors may also charge a gateway setup fee and an additional per-transaction fee.
These systems are available from most credit card processing companies. If you already accept cards at a physical location, check with your processor before signing up with another service for your online processing, as some credit card processing contracts may have exclusivity clauses.
Why You Need A Merchant Account To Accept Credit Cards
You can get your merchant account set up by an ISO/MSPs like Fortune Payments or a direct processor. They'll process your customers' payments and make sure the money is withdrawn from your customers' credit cards and transferred into your business's merchant account. Once the money clears all of the processing protocols, it's transferred from your merchant account to your designated business bank account.
Equipment:
Merchant services providers offer a wide variety of equipment to help you accept debit and credit cards, including POS systems, processing terminals and mobile card readers. Most providers will give you the option to buy, rent or lease your processing equipment. Whenever possible, you should purchase your equipment. This allows you to avoid expensive, non-cancelable leasing contracts.
Cost:
Because the rates charged by merchant account providers can vary, it's important to shop around for the best deal. For each transaction, you'll pay a percentage of the sale (usually between 1.5 and 4 percent) plus a per-transaction fee (usually between 5 and 30 cents). Most processors use the tiered pricing model to calculate your processing costs, but industry experts recommend the cost-plus or interchange-plus pricing model (what we provide here at Fortune Payments), as it's more transparent. Remember to ask which pricing model the merchant account provider uses when you ask for a pricing quote.
Pricing Options For Accepting Credit Cards
Credit card processing providers offer a number of pricing models for merchant accounts which allow you to accept credit cards. Make sure you understand the pros and cons of each so you can choose the best cost structure for your business.
Cost Plus (Interchange-Plus) Pricing Cost Plus pricing is a good option if your customers typically pay using rewards or corporate / government issued credit cards.With this pricing model, the processor passes on to you the published interchange rates the credit card networks charge (ie. the rates actually charged by Visa, MasterCard or Discover) and adds a markup percentage and per-transaction fee.
Be aware that when you receive a quote for this pricing model, it's only the markup percentage and per-transaction fee that you'll receive, and for each transaction, you'll pay this amount on top of the published interchange rate.
In addition to regular transaction rates, some processing providers may charge you some or all of the following additional fees.
Monthly statement fee
Monthly minimum processing fee
Monthly gateway fee
Annual PCI compliance fee
Tiered Pricing: Tiered pricing may be a good option if your customers typically pay in person using regular, no rewards debit and credit cards. However, tiered pricing can get expensive if your customers typically use premium rewards or corporate credit cards…..someone has to pay for those rewards and that someone is the merchant who accepts those reward cards.
Be sure to ask how many tiers there are, the rate for each tier, and which type of card (rewards cards) and acceptance method (card present or card not present) are grouped into each tier. There are usually three tiers: qualified, mid-qualified and non-qualified. There may be separate tiers for debit and credit cards.
Contracts: You want to choose a credit card processing provider which provides services on a month-to-month basis and doesn't charge you any cancellation or early termination fees. Most contracts lock you in for three-year terms that automatically renew for one or two more years if you don't cancel in writing within a 30- to 90-day window.
If your preferred merchant account provider offers a locked-in contract, don't be afraid to ask your sales rep if month-to-month terms are available and if they can waive the early termination fee. Most companies want your business and are willing to give you more favourable terms.
Keep in mind that if you decide to lease your equipment, you have no choice but to enter into a lengthy non-cancellable contract. That's why we strongly recommend that you buy your equipment outright. That way you'll be able to switch processors with ease if your fees unreasonably increase or if you are unhappy with the service you receive.
Security Considerations:
The credit card processing company you choose should adhere to the Payment Card Industry (PCI) Data Security Standards, the debit and credit card industry's rules and regulations for how credit card information should be handled, used and stored. It should also help you achieve and maintain PCI compliance as part of the basic service it provides.
These standards set the framework for prevention, detection and reaction to security incidents. Businesses that comply with the PCI security standards are less likely to suffer data breaches. Noncompliant merchants risk significant fines from the networks they accept cards from, such as Visa and MasterCard if they are non PCI compliant.
You'll also want to make sure that your system is set up to accept EMV chip cards. EMV chip cards are a significant fraud deterrent. In fact, Visa reports that EMV-compliant businesses have experienced a 70 percent drop in counterfeit fraud occurring at the point of sale since 2015.
Pros And Cons:
Setting up your Merchant Account with an ISP or MSP like Fortune Payments offers a number of distinct benefits.
They typically work with a broader range of businesses and they're less likely to freeze your account if you have an abnormally high transaction or monthly processing volume. There are usually some industry or business types (high risk) that some may decline to work with, or have rates and fees specifically applicable for high-risk businesses.
MSPs and ISPs tend to provide more comprehensive customer service than payment facilitators. Direct processors provide 24/7 phone support, and ISO/MSPs pair you with a dedicated account rep so you have with a regular contact at the company. Here at Fortune Payments pride ourselves on our customer service. We believe that the more informed our customers are, the happier they are.
They have better pricing for high-volume and high-ticket merchants. Even though these merchant account providers charge monthly and annual fees, their rates are lower for high volume processors, which can save you money if your processing volume is high enough. Many credit card processing companies are willing to re-negotiate your rates as your business grows and your volume increases, and many offer volume-based discounts.
The chief disadvantage of choosing an ISP/MSP is that if your businesses has a low monthly processing volume (under $2500 on average), it may be difficult for you to justify the expense of processing due to the monthly and annual fees. Additionally, you may pay extra each month if you're not meeting the monthly minimum in processing costs. If your'e processing $2500 or less per month (on average), you should consider choosing a payment facilitator like Paypal that doesn't charge any monthly or annual fees. Even though transaction rates are significantly higher, you only pay for what you use, which will save you money if your monthly processing volume is low.
What To Look For:
Look for a merchant account provider with simple, upfront pricing – like we offer here at Fortune Payments. Also remember to get all your pricing quotes in writing and always read the fine print. All quotes should clearly set out monthly fees and minimums (if any); per-transaction rates; swipe fee percentages; the annual PCI compliance fee, and other fees and charges should be clearly set out so you never meet with unpleasant surprises.
Also be sure that you understand your contract terms. Make sure that your sales rep explains the terms to you clearly and then take the time to actually read the contract so you don't end up locked in a multiyear agreement with a hefty early termination fee.
There are other factors you might want to take into consideration as well. Some of these may be more important to you than others. These include how long it takes to set up your merchant account and be able to start processing; how long it takes to deposit funds into your business bank account; and whether the value-added components that you want, such as gift cards and loyalty programs, are available. If you plan to accept payments on the go, you should ask about the availability and cost of mobile processing. If you sell products or services online, it's important to make sure the merchant services provider can set you up with a payment gateway that has all the internet-based features you need, such as a virtual terminal, recurring payments and online invoicing.
Facts About POS Systems
What Is A POS System?
POS systems use a combination of payment processing, software and equipment to accept credit card and cash payments, manage inventory and customer contact data, generate sales reports, and more. POS systems can be stationary or mobile, and many are now tablet-based.
Who Should Use It:
POS systems are ideal if your business has physical locations that have medium- or high-volume sales, such as retailers, restaurants, spas and salons.
POS Payment Processing:
Most POS system providers allow you to choose which payment processor you use; however, while some work with nearly every U.S.-based processor, others give you limited options. Some POS providers, such as Square also provide credit card processing services and force you to use their credit card processing in order to use their POS systems
Other POS providers that also provide credit card processing, like Shopify, may allow you to accept and process credit cards with another processor but then charge you either a per-transaction surcharge or a monthly fee for that privilege. If you already have a contract with a credit card processor or there's a specific processor you want to use, ask them which POS systems they're compatible with. You'll find that most are compatible with a wide range of the efficient POS Systems.
POS Software:
Cloud-based software is the most popular option for POS systems. Although you pay a monthly fee, you receive regular updates and can access your back office from any browser, allowing you to check on your sales and access reports when you're away from the office.
POS Equipment:
There are two types of POS systems – traditional and mobile. Traditional POS systems typically come with some combination of a credit card reader, touchscreen monitor, receipt printer and cash register. Mobile POS systems allow you to use your own iPad or tablet and come with a tablet stand and a card reader that plugs into a headphone jack or connects via Bluetooth. You can also add receipt printers and cash registers to these systems.
POS Cost:
The cost of POS systems varies depending on the type of POS system and software you choose, whether you purchase or lease your hardware, and which processor you work with. Here are the costs you may have to consider, depending on the setup you need for your business.
POS Equipment Cost:
There is a wide range of equipment available at a range of price points. The costs vary according to the equipment you choose and whether you choose to buy or lease your equipment. Industry experts recommend purchasing hardware outright, as leasing can be expensive and most leasing contracts are non-cancelable, which means you're on the hook for lease payments until your contract expires, even if your business closes and you return the equipment.
Setup and Installation Fees:
These may or may not be applicable. Most processing companies who provide POS equipment don't charge for remote setup assistance, but it can be expensive if you need the company to provide onsite installation and training.
Monthly Software Subscription Fee or Software License Purchase:
This may or may not be applicable depending on your individual setup.
Early Termination Fees:
If you have signed a long term contract for either your credit card processing service or POS hardware, early termination can cost you several hundred dollars. The best processing companies offer month-to-month service, allowing you to cancel at any time without incurring any cancellation fees.
POS-Credit Card Processing Rates And Fees:
Security:
Like other credit card processing services, POS systems include security protocols that support PCI compliance. Mobile POS systems have even more stringent security. Your POS system will encrypt your customers' card and transaction data, regularly back up your data, and protect the apps with passwords. They also have the capacity for remote wiping in the event that devices are lost or stolen.
POS Pros And Cons:
The biggest benefit of using a POS system is that it offers an all-in-one solution for processing all your transactions (debit, credit cash), managing sales, and running the front and back ends of your business.
POS systems typically come with software that lets you sync data – such as customer information, financial reports and inventory– with other software your business already uses(such as accounting programs), saving you the time of manual data entry.
There are additional benefits to POS systems. For example, mobile options allow you to take your POS system with you wherever you go; and you can find specialized POS systems designed for specific types of businesses – whether you own a restaurant, shop, salon or spa, there's a POS system for you.
Depending on your business situation, there may be some drawbacks. You may have to sign a long-term contract that comes with a sizeable early termination fee. You'll have to build in setup and training time into your schedule in order to teach your employees how to use the software and equipment. And, because there are so many types of POS systems – each with their unique features , you'll need to do your homework to figure out which types of equipment and software are right for your business.
Facts About Mobile Credit Card Processing
Who Should Use It:
Mobile credit card processing is ideal for merchants who want to accept credit cards anytime, anywhere. For example, food delivery or food trucks; repair people; market and street vendors, as well as brick-and-mortar stores that want the option of accepting credit and debit cards away from the cash register.
Merchant Account For Mobile Processing:
Both merchant aggregators and merchant account service providers (ISO/MSPs) can set you up with mobile credit card processing. If you process less than $2,500 per month, merchant aggregators are less expensive, since they usually don't charge monthly and annual account fees. Businesses with small sales tickets that accept payments in person also save money if they choose a merchant aggregator that doesn't charge a per-transaction fee.
If you process more than $2,500 per month, a merchant services provider may be the more cost-effective option. Why? Because the processing fees are lower, even taking monthly and annual account fees into account.
Mobile Credit Card Processing Equipment:
To accept credit cards with your mobile account, you'll need a compatible smartphone or tablet, a card reader that plugs directly into the device or connects via Bluetooth, and the appropriate credit card payment app from your merchant services provider. Your smartphone or tablet then functions as your credit card payment terminal. Some systems allow you to connect to cash drawers, receipt printers and barcode scanners so you can build a checkout station, if desired.
Cost Of Mobile Credit Card Processing Equipment:
Merchant account services providers usually charge the same rates and fees for mobile credit card processing as they do for card-present processing at brick-and-mortar locations. If you already accept credit cards at your business, you can talk with your processor about purchasing mobile card readers to add to your system.
Many processors offer a free card reader with your account, but you should upgrade to a model that accepts both chip cards and mobile wallets.
Security:
In addition to complying with PCI Data Security Standards, mobile credit card apps use tokenization to encrypt card data. The apps are password-protected and include additional safety measures in case your mobile device is lost or stolen. Make sure that you get a card reader to be EMV compliant so you can accept chip cards. This will help you avoid processing counterfeit credit cards.
Pros And Cons Of Mobile Credit Card Processing:
The ability to accept credit cards anywhere will benefit your businesses. It enables your businesses to provide better and faster customer service. By having the mobility option, you're free to collect payments from anywhere in the store, not just at the cash register. Apple, for example has been doing this for years.
The only drawback is the minor additional cost. Mobile processing is less expensive for small merchants who plan to use the phone or tablet they already own. If you are a merchant with many employees mobile processing can get expensive, since you'll need to provide a smartphone or tablet to use with each mobile card reader.
What To Look For When Choosing A Mobile Credit Card Processor:
When choosing a provider of mobile credit card processing, compare the options available to you before deciding on a processing provider. The most important considerations include transaction rates, monthly fees and the type of equipment the processor offers.
If you already have iOS or Android tablets and phones you intend to use, make sure the app and the card readers are compatible. The credit card payment app features you should look for include the abilities to capture signatures directly on a mobile device, calculate sales tax, accept tips, manage customer contact and sales information, and send email or text receipts.
We understand that setting your business up to accept credit cards can be confusing….even intimidating. We know you worry about making the right choice.
We're here to answer all your questions, make the process as simple as possible, and help you choose the best credit card processing solution for your business.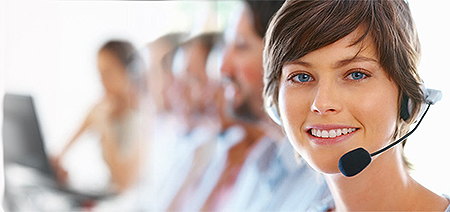 Accept All Types of Payment With A Single Merchant Account
Let one of our payment advisors guide you. We'll help you choose the most cost effective, customized credit card processing solution for your business.
Contact us using the form below or learn more by using our handy quick links.
Let's Work Together
Get in touch and ask us for a quote or ask a question about what solutiuon is best for your business. We're here to help.