Managing Your Retail Business Just Got Easier
Keep up with your customers' demands with a sleek POS system for your busy retail shop
We offer a wide range of state of the art POS Systems to accept credit cards, EVM chip cards and contactless payments.
Choose from desktop, tablet or cell phone designs that enable you to print receipts and documents, run reports, manage inventory and keep track of time sheets better than any traditional credit card processing machine.
Credit Card Machines That Accommodate You And Your Customer

With NFC-capable terminals, your customers no longer have to suffer through long lines. Use our wireless terminals for on the floor EMV and mobile payments. Accept credit, debit, and mobile wallet payments at the counter or anywhere in your store.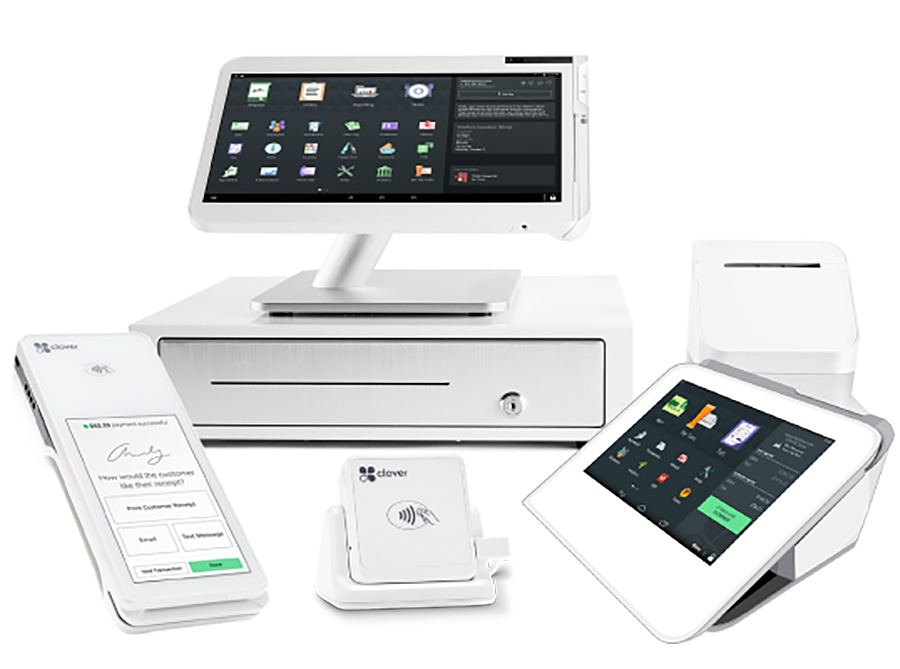 Whether Your Business Is Big Or Small – We Make It Easy For You Pick Perfect Credit Card Processing Setup For You!
What Our Credit Card Processing Solutions Can Do For You
Manage Your Business From Anywhere

Streamlined Operations: Your dashboard is your center of operations, from sales and inventory to promotions and business reports.

In The Cloud: Access your data anywhere you need to run your business: on the floor, at the office, or on the road.

Insights At Your Fingertips: Harness the power of your own data—discover the patterns and trends driving your sales and take a smarter approach to marketing.
Full Featured Retail POS System
Streamline Your Retail Operations

No matter how you take payments, you'll only ever need one account. Use Traditional Credit Card Machines for fast transactions and a Virtual Terminal to process payments, issue refunds, or capture authorizations in seconds.

Say Goodbye To Long Lineups

Equip each of your salespeople with a Mobile POS so they can accept payments anywhere on the floor, thereby reducing long line-ups

Invoicing Made Easy

Bill your customers with digital invoices that make it easy for them to pay with just one click.

Take Your Store From Local To Global

With an online store, you can reach a wider customer base and increase your retail sales. Allow customers to pay right on your website with an ECommerce API and track high-traffic locations to identify your top markets
Give Your Clients The Best of Your TLC
Get To Know Your Biggest Fans
Collect and manage customer contact info and marketing preferences, so you can engage with them on their terms.
Turn First Times Into Long Timers
Use our cross-promotional tools to to build lasting engagement—in real-time.
Happy Clients Come Back
Create engaging loyalty programs within minutes—no strings attached.
Proactive Listening
Engage with your customers one on one, before their feedback hits social media.
Take A Tour
Take a walk through of some of our most popular features including Virtual Terminal, Mobile, Invoicing, and our award-winning Clover POS platform. We'll show you how easy it is to process payments using Fortune Payments wide selection of credit card processing solutions.
We guarantee that we'll customize the credit card processing setup for your business at a price you can easily afford.
Let's Work Together
Get in touch and ask us for a quote or ask a question about what solutiuon is best for your business. We're here to help.