Government, Education, Non Profit
Flexible Payment Processing & Guaranteed Low Rates
Offer students affordable solutions with instalment or deferred payments or use recurring billing for government payments like utility or water bills. Either way, you never have to chase payments again.
ECommerceIntegrate With Your Website or ECommerce Platform

With NFC-capable terminals, your guests and customers no longer have to suffer through long lines. Use our wireless terminals for table-side EMV and mobile payments. Accept credit, debit, and mobile wallet payments at the counter for retail sales or at the reservation desk for bookings.
The Mobile POS That Goes Where You Go

Bring learning to your students or take donations on your smartphone at community events for ticket sales, silent auctions, and more with our mobile payments solution.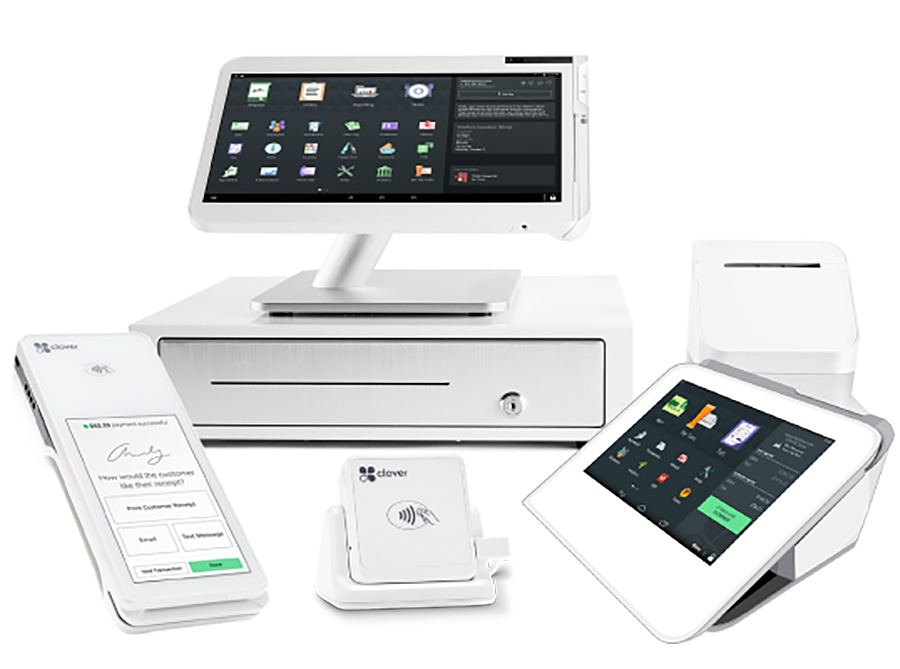 Whether Your Institution Is Big Or Small – We Make It Easy For You Pick Perfect Credit Card Processing Setup For You!
Educational Institutions and Schools
If you administer payment collection for Educational Institutions or Schools you know that when students have flexible payment processing options, they're better equipped to get their tuition and fees paid in time.
Make it easy for parents and students to pay for tuition and other school-related expenses.
Improve the administrative processes and cash flow of educational institutions or schools while providing great service.
Easily track students' late payments (and follow up), allocate staff and resources accordingly, and identify top tutors.
With Fortune Payments Cost Plus Pricing model most educational institutions and schools are able to take full advantage of the much lower (as much as 30% lower!) interchange processing rates offered to them by Visa and MasterCard.
Easily Manage Inventory By Tracking Sales Over Time And Popular Menu Items
Governmental Institutions
Enjoy secure transactions with the highest level of encryption and tokenization, beyond standard PCI requirements
Accept Level 3 transactions with line item details often used by government agencies
Take advantage of lower interchange costs by processing Level 3 transactions
Our experience and expertise help make payments between business and government simple and secure. By working with Fortune Payments, your business can qualify for lower interchange rates. Let Fortune Payments help you qualify today!
Non Profits and Charities
Looking To Have Your Non Profit Start Accepting Credit Cards? Consider The Following:
Fortune Payments payment tools help you raise funds to support your cause. Fewer people carry cash and benefactors donate more generously with credit cards.
Do you want to accept donations online? – Fortune Payments gives you the tools to easily set up a "donate" button on your website.
Do you want to offer honorariums and memorials? – Fortune Payments provides a customizable checkout option that lets you create fields for that data.
Do you want to accept regular monthly donations? – Fortune Payments supports recurring billing.
What Our Credit Card Processing Solutions Can Do For You
Manage Your Business From Anywhere
Streamlined Operations
Your dashboard is your center of operations, from sales and inventory to promotions and business reports.
In The Cloud
Access your data anywhere you need to run your business: on the floor, at the office, or on the road.
Insights At Your Fingertips
Harness the power of your own data—discover the patterns and trends driving your sales and take a smarter approach to marketing.
Take A Tour
Take a walk through of some of our most popular features including Virtual Terminal, Mobile, Invoicing, and our award-winning Clover POS platform. We'll show you how easy it is to process payments using Fortune Payments wide selection of credit card processing solutions.
We guarantee that we'll customize the credit card processing setup for your business at a price you can easily afford.
Let's Work Together
Get in touch and ask us for a quote or ask a question about what solutiuon is best for your business. We're here to help.